Cosmetic Dentistry in Dallas, TX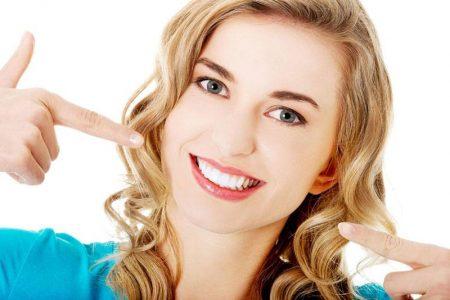 Are you interested in learning how you can enhance or beautify your smile? We offer a full range of cosmetic dental services to provide anything from a quick touch-up to make a small but significant change to a full smile makeover to completely change your appearance. With options for every style and every budget we're confident that we can find the cosmetic dental solution for you.
PORCELAIN VENEERS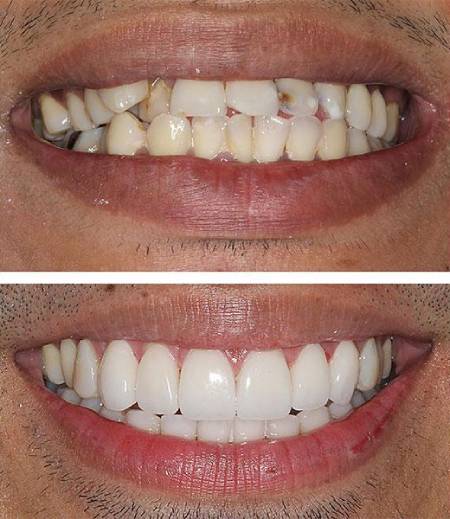 Porcelain Veneers can be used to cover permanently stained or discolored teeth, close gaps, replace worn, chipped or broken teeth, and reshape crooked teeth.
Veneers are made from dental porcelain and resemble very thin shells as contact lens. These bond to the front of your front teeth to hide some of the most common imperfections. Once placed, your veneers will look completely natural, encouraging you to feel more confident every time you talk, or smile. We offer our patients a Trial Smile so we can show our patients their new smile before proceeding with the restorative work. They will be able to see exactly what the final veneers will look like.
At the first visit Trial Smile we will take digital pictures and 3D scans before creating a temporary dental appliance. This dental appliance gives you the opportunity to see the new look and allow us to make any changes. Once the patient is satisfied with the design, the veneers will then be custom made to fit each individual patient to an exact specification. When the veneers arrive from the lab, we will try out the latest shades of trial cement. Changing the shade of the cement affects the final shade of the veneers. Patients have the option to change the cement shade before the veneers are attached. Overall, the Trial Smile really gives patients great control over the smile design of their veneers and composite bonding. For more information please call our office.
SNAP-ON SMILE
Take a look at Snap-on Smile For a quick, affordable and comfortable way to enhance your smile. Snap-on Smile lets you get the even, flawless look achieved with veneers at a fraction of the price. The Snap-On Smile solution consists of a removable arch that completely covers your natural teeth. It easily and comfortably slides on and stays right over your teeth without the need for drilling or adhesives. You can pick the shade and style of your new smile from the comfort of our office.
BONDING
To re-shape teeth or to cover damaged or discolored areas we can use a special resin that bonds to your teeth and blends in with them perfectly. Bonding allows us to reduce gaps between teeth and cover over chips and other minor damage. The resin is extremely strong and is colored to match your natural teeth.
CONTOURING
Contouring consists of making small changes to the surface of your teeth by removing enamel with a special tool. We use contouring to reshape badly shaped teeth, remove chips and blemishes, and to create space between teeth that are too closely spaced. Contouring lets you make small changes to your teeth that can have a big impact on the look of your smile.
CERAMIC CROWNS
To provide a whole-tooth replacement for teeth that are too oddly shaped or damaged to be enhanced with contouring or bonding, we can replace the tooth with a cosmetic ceramic crown. These beautiful crowns are made from a special ceramic that looks virtually identical to your natural teeth.