Chairside Economical Restoration of Esthetic Ceramics, or CEREC is an advanced, computer-enabled system that lets us measure you for a restoration, produce it in our office, and fit it to your mouth in only one appointment. This lets you get a high quality crown, faster
WHAT IS CEREC?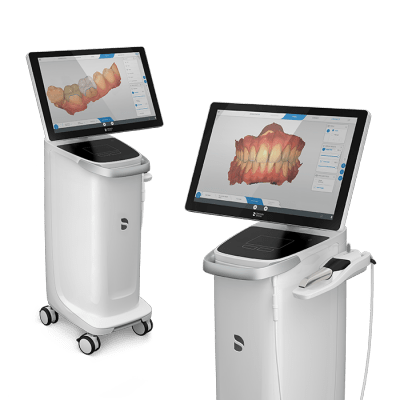 The CEREC system consists of a group of dental technologies. First, we use a digital intraoral camera to take impressions of your teeth and gums (no more messy impression trays!). We also scan the alignment of your teeth and your bite. This process provides us with a three-dimensional digital model of your mouth. With this model we can then design your crown or other restoration.
When the scan is complete, we transfer it into the CEREC system, where it is used to design your restoration. Once we are satisfied with the design, we instruct the system to create the restoration using a special device called a "mill" The mill produces the restoration from a single block of high-quality dental ceramic material. After the milling process, we apply any necessary final touches to the restoration, and then we place it in your mouth to check the fit. Once the restoration fits properly, it is cemented into place.
WHY SHOULD I CHOOSE CEREC?
There are several advantages to restorations produced with CEREC.
First, the CEREC process is much faster than a traditional dental lab, which can take over a week to produce a crown. With CEREC you don't need to wait a week and wear uncomfortable temporary restorations, your restoration will be ready in the same appointment.
Second, restorations produced with CEREC are very precisely made and blend seamless with your natural teeth. We color match the ceramic material to your existing teeth.
Finally, the ceramic material used in CEREC is very high quality and is biocompatible, meaning it will match your natural teeth in form and function.
HOW LONG WILL MY RESTORATION LAST?
Studies indicate that CEREC restorations can last up to 18 years with proper care. To learn more about the advantages of CEREC restorations or to book an appointment, give us a call today.