Introduction:
Most patients are unclear where to begin when it comes to selecting a high-quality dentist. Whether you need a dentist to clean your teeth, fix a damaged tooth, or improve the appearance of your smile, our dentist will cater to your specific needs and wishes. However, we are well aware that the majority of patients are hesitant to trust a dentist's word for it. Give us the chance to improve your dental health and appearance, and you will be delighted with the results.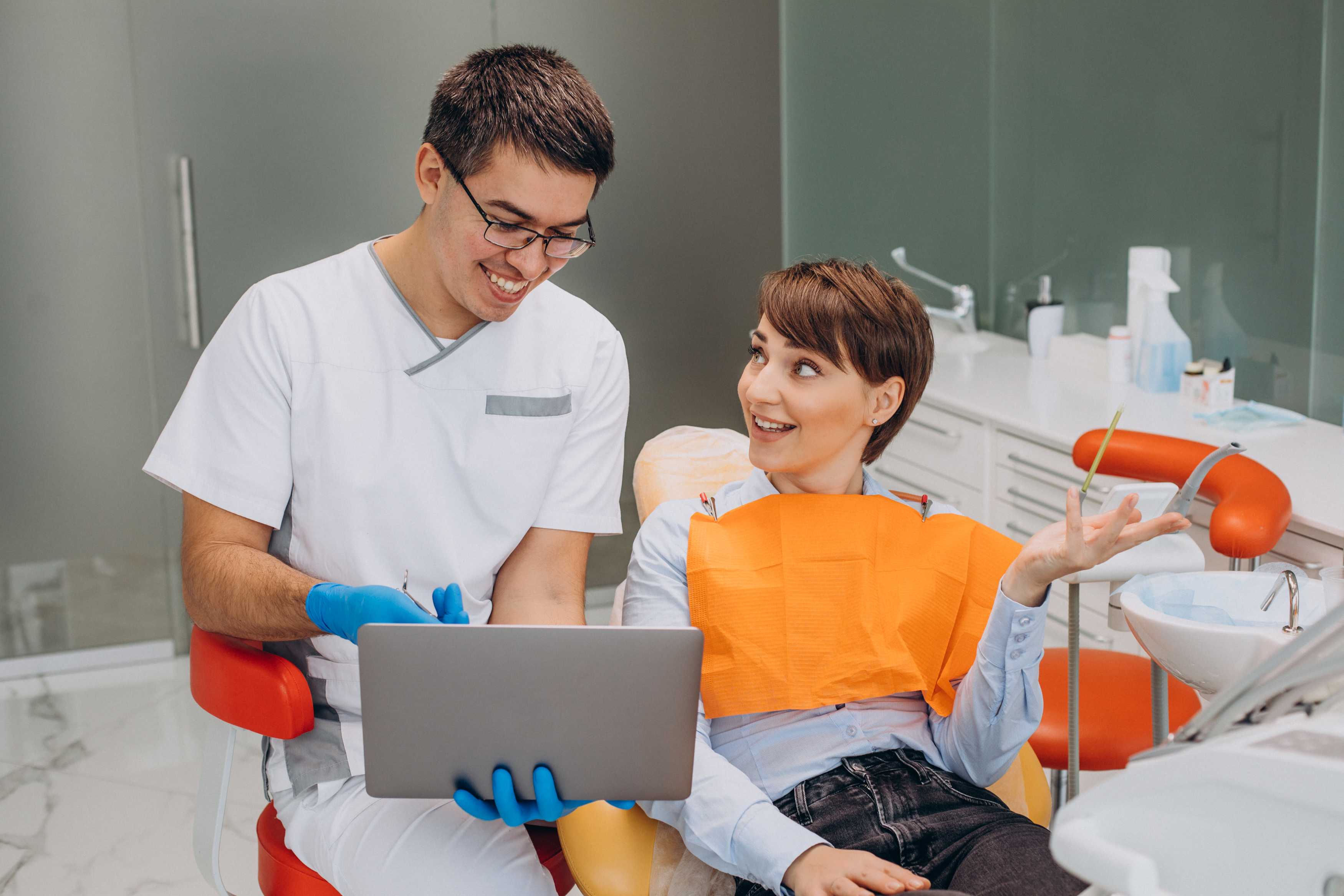 If you're looking for a new dentist, keep looking until you find a true dental home:
Cleaning teeth and doing the occasional restoration is only a small part of dental care. Your dentist should treat you like a person, not a number or a gear in a machine whose main function is to earn money for the business. To put it another way, you require and deserve a proper dental home. When it comes to choosing a dentist, don't sweat the tiny stuff. Visit the doctor in person, get to know the practitioner and the facilities his clinic offers. Check whether it is beneficial to you as the patient.
Go Beyond Google's Basic Search:
It's all too easy to do a Google search for "dentists near me" and contact the first practice that comes up. There's no guarantee that the dental clinics included on the first page or two of Google's search results are worth your money. Consider how accessible the practice is from your workplace, home, or apartment. Even the office hours of the practice are important, as some dentists refuse to operate beyond 5 p.m. on weekdays. Furthermore, the dentist you want to see might not be in the network of your dental insurance company. You'll have a lot better chance of finding the best dentist near you if you resist the urge to rely on the Google search engine results "above the fold" (meaning the top half of the page).
Inquire your neighbors about their dental experiences:
When in doubt, rely on the people you can trust the most. Inquire about the dental practices that your family, friends, coworkers, and others in your neighborhood use. If you ask all of your trusted friends and colleagues in your social and political circles, you'll find that at least one of them, where you can visit for 6-month treatments, cosmetic dentistry, and dental operations. Investigate the comments further to see why your friends and family choose their particular dentist, and you'll have a better understanding of if such techniques are best for your personal dental healthcare needs and goals.
Treatments for Periodontitis
The approach taken by your dental specialist near me will be determined by the severity of the ailment. Among the possibilities are:
Cleaning your teeth and advising you on how to live a healthier lifestyle. If gum disease is detected early, these measures are typically sufficient. The plaque will be removed from the visible surfaces of your teeth, and the dentist will advise you on how to prevent plaque and tartar in the future.
Root scaling and planning This is a more thorough version of the normal cleaning you'd get at your dentist's office. The plaque will be removed both beneath and above the gum line by a dental specialist.
Tooth reshaping. To replace missing teeth, your dentist may recommend dentures, crowns, bridgework, or implants.
Gum disease is a significant ailment that affects millions of people in the United States. If you believe you have this problem, schedule an appointment with a knowledgeable dentist as soon as possible through a Dental specialist near me. Prompt treatment can help you save your smile and improve your quality of life.
Conclusion:
Ask reputed professionals in town where they go for dental care if you are introverted, don't have a huge family/social circle, or have recently moved to the area. Everyone from your pharmacy to your doctor to members of your church congregation will be able to give you valuable information about area dentists. When in doubt, go with the dentist who can handle a wide range of treatments and procedures. After all, you're going to have a lot more dental problems down the road, so it's a good idea to build a relationship with a dentist who can handle a variety of treatments and procedures.