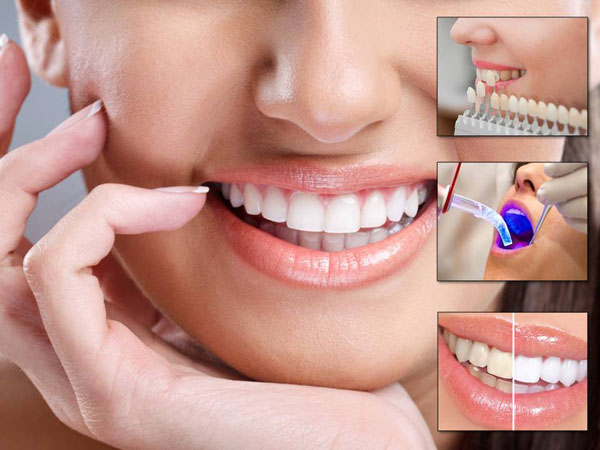 Smile is something that puts a positive impression on someone. You try to avoid smiling if you are not confident the way you smile. If you have discolored, stained, misshapen, crooked or teeth with uneven spaces, you try to hide them. Thanks to the various cosmetic dental treatments that can help you achieve a stunning smile. Below given are some of the treatments.

Teeth whitening

If you have stained teeth due to the consumption of colored foods, teeth whitening provides the best solution to whiten and brighten your teeth. You can get in-office treatment at the dentist's office or home whitening treatment kit. The discoloration is removed by a professional bleaching process and has a much stronger impact than over the counter products.

Dental Implants

They are permanent tooth replacement options for missing teeth. During the procedure, titanium posts are placed into the jawbone and finally the crown is attached that provides reliable protection. Implants look and feel attractive.

Crowns

Crowns help in restoring damaged or discolored teeth and hence protect them from any further damage. They are tooth-colored and envelopes the entire tooth, thus providing protection.

Porcelain Veneers

Veneers assist in improving chipped, worn out, slightly crooked or poorly shaped teeth. They are custom-fit shell made up of porcelain that covers the front part of the teeth changing its color and shape.

Bonding

Bonding is done when you have excess space in between the teeth or when you want to improve the appearance of your chipped, broken or stained teeth.

Enamel shaping and contouring

In this process, dental enamel is removed or contoured to improve the appearance of your teeth. This is used in altering the size, shape or position of the teeth and even corrects chipped or overlapping teeth and minor bite issues.

Composite fillings

Composite fillings can be used to replace amalgam or silver fillings to match the color of your tooth.

If you require cosmetic dentistry in Dallas, visit us at Atlantis Dental Care and get the best services of cosmetic treatments. We aim at providing a healthy and appealing smile to you at our cosmetic dental care.